❤️Multi-Purpose Vegetable Slicer Set
Why do you waste your time cutting vegetables?
If you were tired of slicing by hand, this slicer is one of the best tools in your kitchen.
PRODUCT FEATURES
Stainless steel - Using high quality FDA approved stainless steel, making the blade easy to lean and rust proof.
Easy blade switch - With patented click N release changing blades in seconds, effortlessly.
Easy to hold - Ergonomically designed handle for easy holding.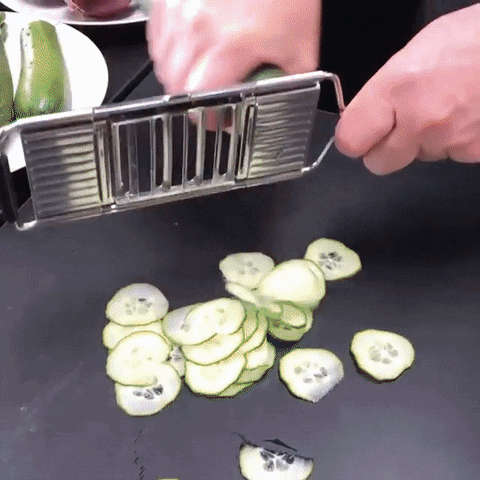 Non-slip material - Keeping the slicer stable while in use.
Easy to clean - Clean up our slicer is very simple. Just remove the blade and wash them under the running water with a cleaning brush.
INSTRUCTIONS
There are 3 interchangeable blades with the Slicer.
All the blades are changeable easily by hand.
If you want to slice something small then put your vegetable/fruit on the safety guard, if not then hold it with your fingers far away from the blades.
Run your food over the blades and let the slicer do the hard work. You will find evenly sliced food every time!
USE TIPS
Best suitable to cut long vegetables such as cucumber and carrot, in shorter lengths before slicing use safety holder to have more control and safety.
While using Multi-Purpose Vegetable Slicer, push the food downward towards the blade rather than pulling towards you because it is 8x faster than other slicers.
For the heavy slicing, don't forget to use a bowl inside the slicer pro.
SPECIFICATIONS
Material: Stainless steel

Product Size: 13.9 x 3.3 inch
NOTES
The blades are incredibly sharp, so please be careful whilst using your slicer and make sure to always use your safety guard.
Please keep well and place out of the reach of children.
PACKAGE INCLUDED
1 * Slicer Frame
3 * Blades
1 * Safety Holder
GET YOURS NOW!!!