Reusable Cockroach Catcher Trap 🔥FREE SHIPPING🔥
The cockroach trap can protect your home from cockroaches without using dangerous chemicals.
FEATURE
There are 4 entrances for cockroaches to enter into the trap box when put the baits on it.
And they cannot escape but stuck in until they die. You can clean the roach trap box and reuse it.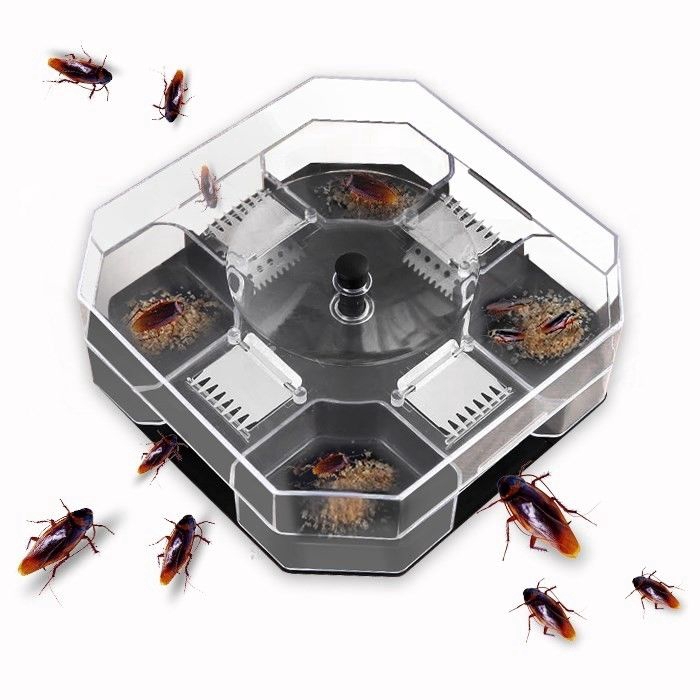 Just put some baits inside the roach trap box, and place it on where is cockroach-infested.
The trap has the advantages that cadaver of a cockroach is easy to clean, not pollute your food, garment, carpet and so on.
Protect your home from cockroaches without using dangerous chemicals, sprays, repellents or ultrasonic pest repeller that can harm you, your plants,animals and your family.
SETUP IS A BREEZE!
1. Put a piece of sweet flavor of biscuit bait or other food at bottom lure cockroaches.
2. Cockroach will go through the trap door for the biscuit, then be trapped. They would send a signal to lure more cockroaches in.
3. Before the cockroach die, don't separate cover and the seat, prevent cockroaches escape.
4. After cleaning the dead cockroach up, clear the machine once again with boiled water. Expose to the sun and prepare for the next time.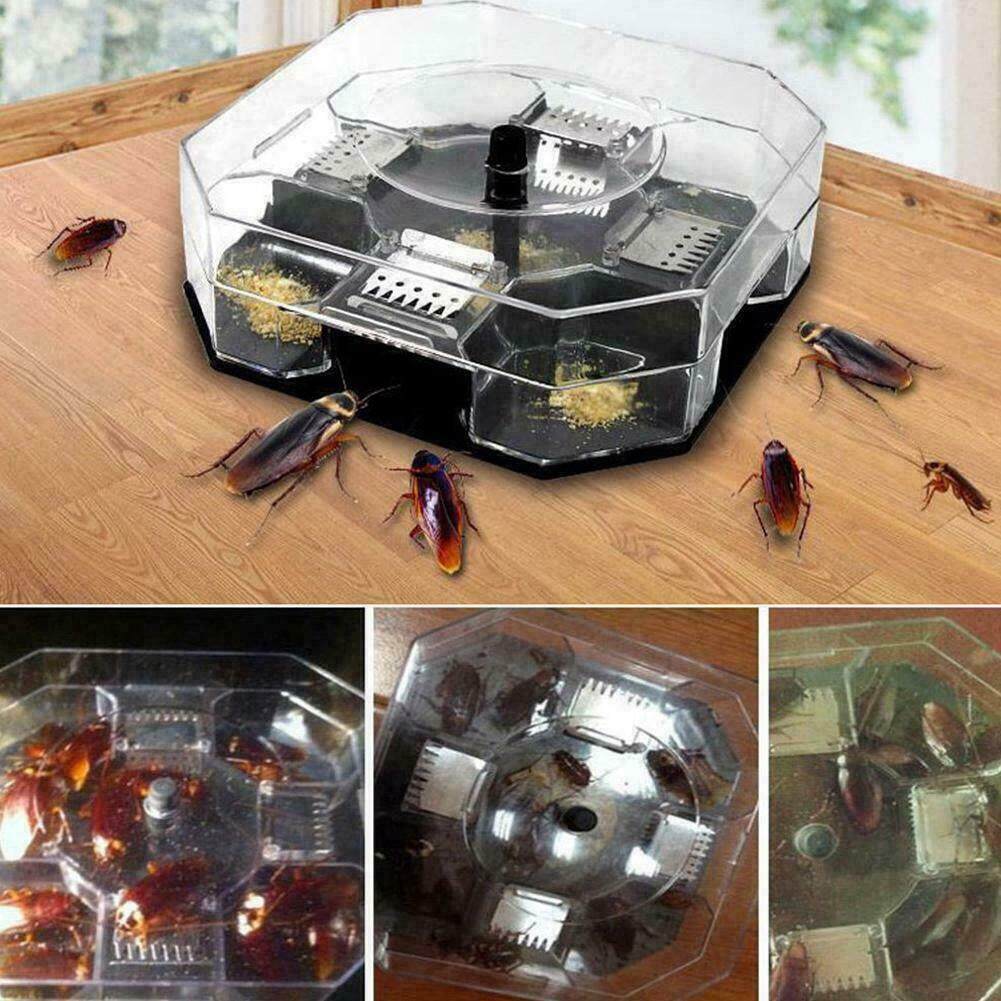 SPECIFICATION
Color: Transparent
Material: PP
Size: 5.5*5.5*1.8inches / 140*140*45mm
PACKAGE INCLUDE
1 * Cockroach Catcher Trap
GET YOURS NOW!