Snap-On Dentures 🔥50% OFF - LIMITED TIME ONLY🔥
Do you often feel embarrassed about your smile or your imperfect

teeth???
Use the Snap-On Dentures instead and achieve the picture perfect smile you've always dreamed of but without costing you a fortune!
This is a special custom made mold which is comfortable, flexible and fits easily over your teeth.
The perfect adult makeover you need that is easy to fit within just a few short minutes before transforming your teeth into a perfect smile.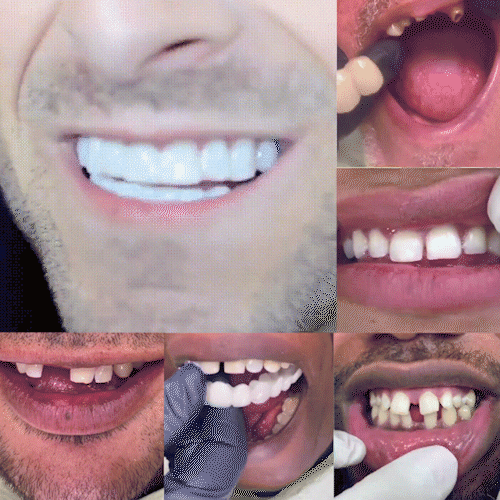 FEATURE
Completely tooth-borne so adhesive is not a requirement. Just snap on your teeth and get instant perfect smile!
Designed to look just like a natural set of teeth including the color so you won't feel embarrassed wearing it at all.
Allows super comfortable all-day wear.
Also makes it easily adjustable for a custom fit no matter what type of teeth you have.
Gives you a perfect set of teeth which covers your irregular, missing, crooked, chipped, or stained teeth.
No need to buy another set! Just wash carefully and use again.
Delivers no harmful effects to your teeth, gums, or mouth, making it ideal to use every day.
It is a great alternative to expensive braces. Does not require a trip to your nearest dentist or orthodontist!
Get the smile you've always wanted without any drilling, adhesives, or waiting!
PACKAGE INCLUDE
1 Pack * Snap-On Dentures for Upper Teeth & Lower Teeth with box
GET YOURS NOW!